Legal Challenges of Tracing Carbon Emissions in Steel Trade
Keywords:
Steel decarbonization, Carbon footprint, Carbon border adjustment mechanism, Emissions accounting methodologies, Certification schemes, European Union, South Korea
Abstract
Recent initiatives on carbon restrictions on trade, such as the EU carbon border adjustment mechanism (CBAM), the US proposal on a Global Arrangement on Sustainable Steel and Aluminium, and the G7 Climate Club, raise questions of both legal and practical nature. Specifically, how the carbon footprint of imports will be determined and what the role of sector-related decarbonization initiatives and emissions certification schemes will be in this process. Different production methods and energy sources of steel production across countries, coupled with the absence of common emission accounting methodologies and universally accepted certification schemes in the steel industry, present a significant challenge for measurement and verification of carbon emissions in global value chains. Drawing on the case study of South Korea's steel exports to the EU and having analyzed the regulatory frameworks for emissions reductions in the steel sector of the EU and Korea and the role of carbon pricing instruments in stimulating the transition to low-carbon steel production, the article comes to the conclusion that EU's use of its own MRV system for the verification of actual emissions of foreign producers will raise administrative costs of the EU CBAM and risks of trade tensions. The EU should therefore take the lead in creating a comprehensive international framework for tracing emissions in products, including steel. This can be achieved through leveraging the G7 Climate Club platform, garnering support from international organizations, fostering public-private steel decarbonization partnerships, and promoting cross-border collaboration among major steel manufacturers to facilitate data and best practice sharing.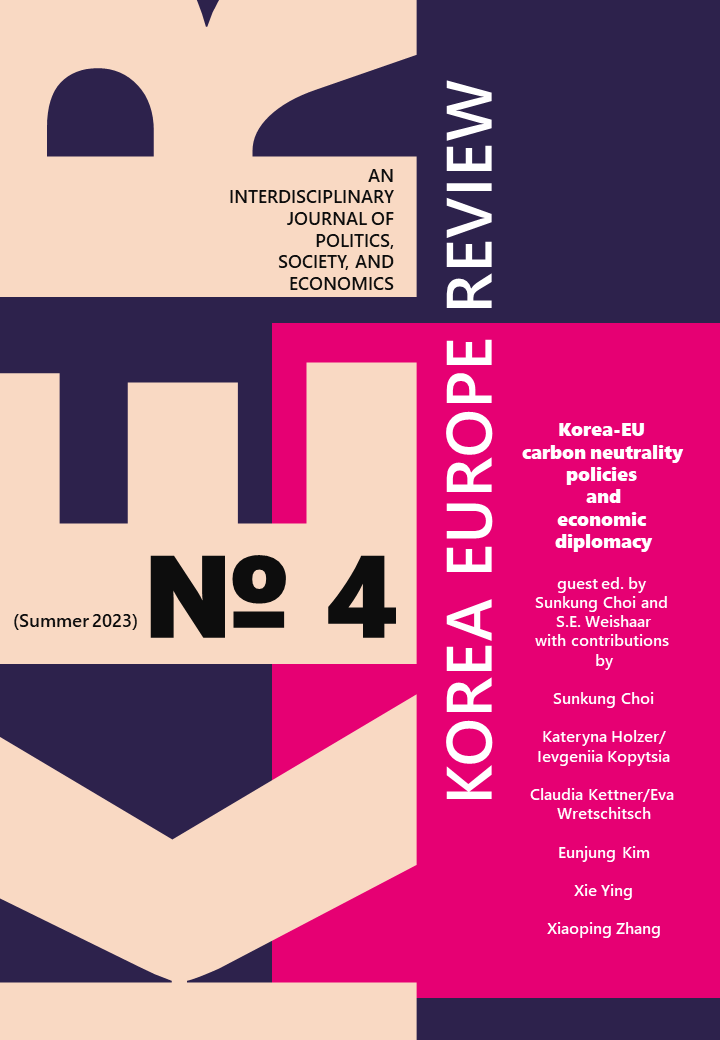 Downloads
How to Cite
Holzer, Kateryna, and Ievgeniia Kopytsia. 2023. "Legal Challenges of Tracing Carbon Emissions in Steel Trade". Korea Europe Review: An Interdisciplinary Journal of Politics, Society, and Economics, no. 4 (August). Berlin, Germany. https://doi.org/10.48770/ker.2023.no4.23.
Section
Original articles
License
Copyright (c) 2023 Kateryna Holzer, Ievgeniia Kopytsia
This work is licensed under a Creative Commons Attribution 4.0 International License.